STAINLESS STEEL SHEAR PIN SPROCKET NH78 11T
---
Heavy Duty 304 Stainless steel Hub eliminates Hobbing and keyway breakages experienced with plastic Hubs.
Solid bolted on endplate holds the sprocket in place. This design is easier to maintain then snap rings.
Aluminum shear pin provides reliable torque overload protection
3 different shear pins sizes available
100% tested, Made in the USA.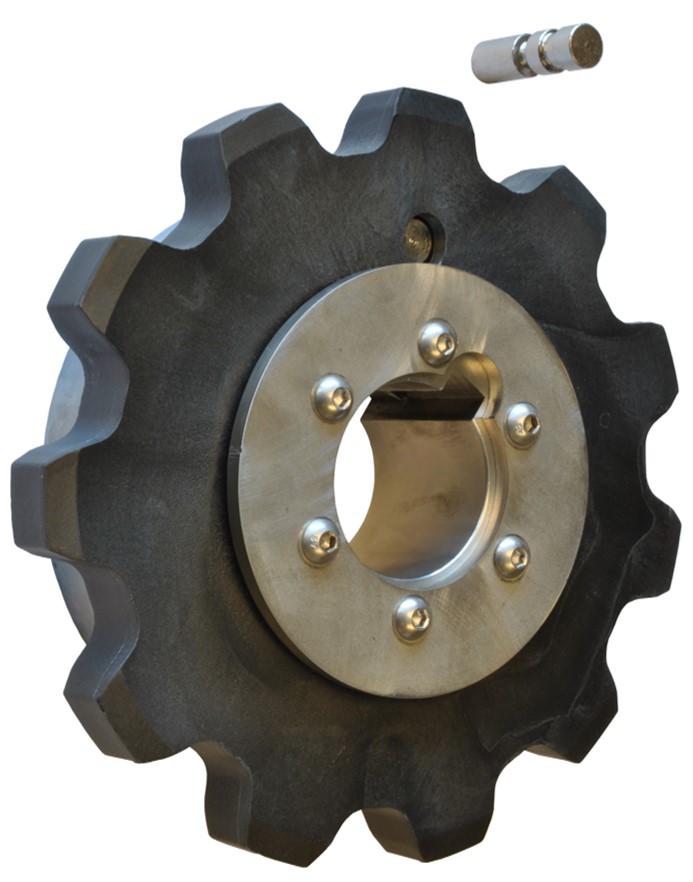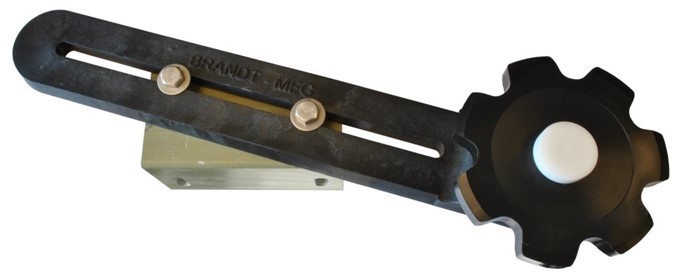 NH78 Tensioners
---
Heavy Duty Fiber Glass Reinforced Bracket and Arm
7 Tooth idler sprocket made from UV Resistant Nylon 6,6
Simple and durable and proven design eliminated the problems associated with Strap and block tensioners.
All components are replaceable and available individually
100% tested, Made in the USA.