NCS 720S Collector Chains
Brandt manufactures the broadest range of collector chains with the newest SPC controlled equipment and tooling in the industry. All of our collector chains are manufactured and tested at our facility in Michigan, allowing us to control quality and on time delivery.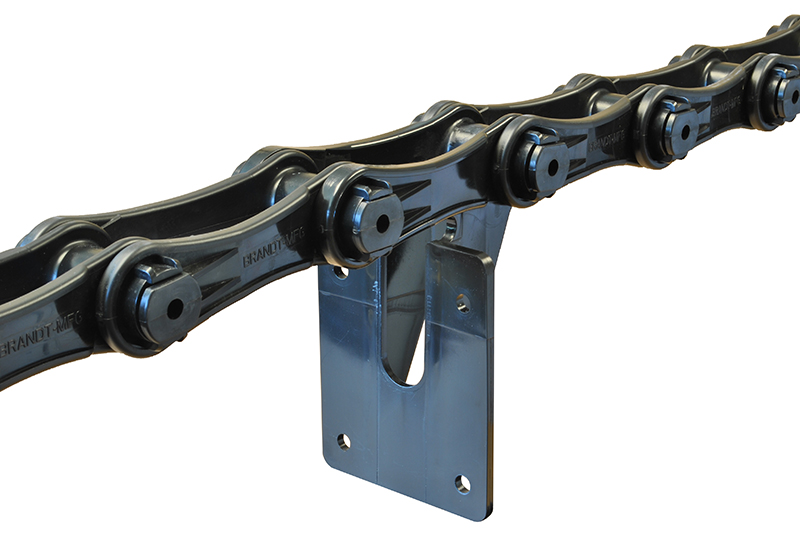 NCS 720S-POM
This tough and durable chain is made from POM (Acetal) it has a pin that visually snaps and locks into position. It is tough, impact resistant, light weight and considered the industry standard for rectangular sludge collection basins.
NCS 720S-GF
This chain is made from ridged glass reinforced PBT (Thermoplastic Polyester). It has a T headed pin that turns 90 degrees locking into position with a plastic clip. This is quicker and easier to install.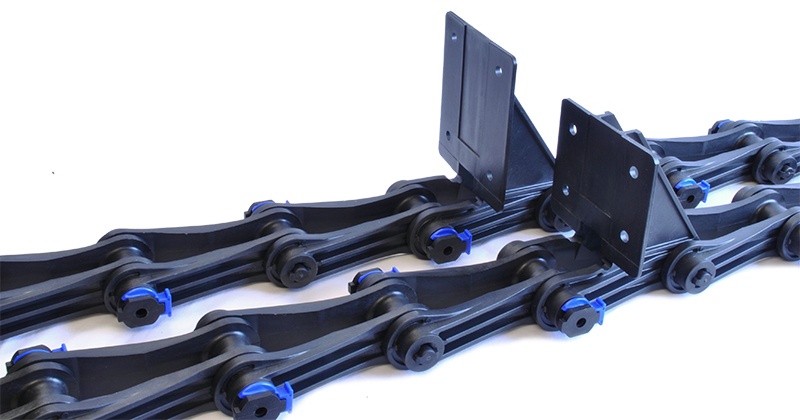 NCS 720S-GF-H2S Hydrogen Sulfide Duty
For covered tanks and acidic environments we replace the POM clip with an acid resistant Nylon 12 clip.
NCS 720S-POM
NCS 720S-GF
Chain Material
POM (Acetal)
Glass Reinforced PBT
Pin Material
Glass Reinforced Nylon
Glass Reinforced Nylon
Working Load
3,100 lbs-f
3,100 lbs-f
Weight per Foot
1.5 lbs
1.5 lbs
Ductility
Low Elongation
Corrosion Resistance
Caustic Resistance
Acid Resistance
UV Resistance
Wear Resistance
Accessories
F226
F228
Half Pitch Link
F226
F228
PA12 Clips
Technical Drawings
BRANDT NCS720-POM.pdf
BRANDT NCS720-GF.pdf
Pin Installation Tool
Watch Video
No Tool Required
Pin Removal Tool
Watch Video
No Tool Required